How does an artist inspired to paint while living in a thatched hut in the South Pacific transition his work into bird portraiture and an infatuation for replicating concrete cinderblocks on silk?  I present to you South Florida Artist, Nolan Haan.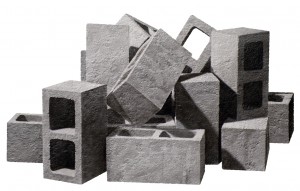 My first encounter with Nolan's work was at a juried exhibition held at ArtServe in Fort Lauderdale a year ago. A fan of graffiti and street art, I was mesmerized by the detail not of the "tag" design, but the cinderblock wall that it was painted on. Well, technically, it was a painting of a wall…but I wasn't truly sure. Could it be a photograph?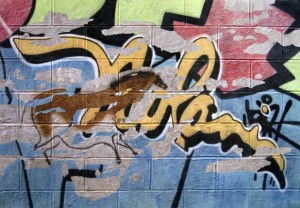 One of the most interesting aspects to me about all artistic mediums is technique. Nolan's is difficult to decipher, but just the fact that he has taken this technique and applied it in such a variety of ways is what I find intriguing. Who knew that concrete (or paintings of it anyway) could invoke sadness, provoke thought and even laughter while viewing it.
While I could go on and on about Nolan and what has influenced his art throughout his lifetime, we feel his bio says it better than I ever could. Please meet SFAA Member: Nolan Haan.